Die Filmmusik gibt es jetzt zum Hören und als Download: TIRANA bringt am 28.6.2013 ihre neue EP namens TALEA heraus, hier schon jetzt bei Fettkakao.
Alessandro Mannarino und sein Label Leave Music haben das Lied "Statte Zitta" beigesteuert.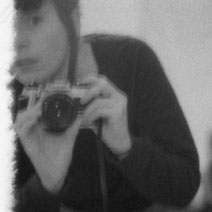 Tirana
Tirana is a musical project started by Veronika Eberhart alongside her indie/punk band Plaided, which was formed together with Julia Mitterbauer. Tirana is working with different shapes, sounds and colors and collaborates with other musicians, artists and filmmakers. Although inspired by punk, she is also using different genres of music with Tirana. From guitar-accompanied soft singing to dreamy pop and screaming. In the past Veronika played in such formations as Ilsebill, Miss Bourbon and Smokie Jones or as part of Daniel Johnston's backing band in Vienna. Besides her musical projects, she works with visual arts, was part of organizing Girls Rock Camp in Austria 2011 and 2012 and was part of organizing the Ladyfest in 2005 & 2007 - which inspired the decision to perform her music on stage. Tiranas first song Red Hills was recorded with filmmaker Cordula Thym at Rosa Lila Villa, which was released on the Fettkakao Sampler 2011.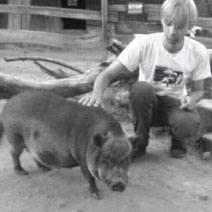 Wolfgang Möstl
Mile Me Deaf is Wolfgang Möstl Solo. He has been doing this project since 2004. MMD was a duo for a while with band member Florian, who left the band in 2010. The project is named after a song by the band Unwound (Kill Rock Stars, Punk In My Vitamins). Möstl is known for his love to end 90ies punk and independent music. but Möstl is best known for his other bands like Killed By 9 Volt Batteries, Sex Jams and Goldsoundz. other than that he is running the label Numavi Records - on which he has relased a casette of Mile Me Deaf already. Besides all these projects Wolfgang is also recording bands in his studio in Graz.
www.fettkakao.bandcamp.com www.tiranamusic.tumblr.com www.facebook.com/tiranaband www.plaided.org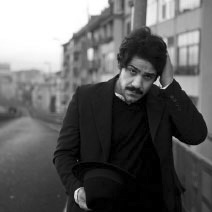 Alessandro Mannarino
Alessandro Mannarino was born in Rome in 1979. He began his music-career in 2001, when he started performing mixed sessions of DJing and live sound. Leaving that behind, in 2006, he founded the "Kampina" - a band of trombone, bass, accordion, drums, violin and guitar. The birth of this formation initiated a successful stage career of Alessandro performing in major clubs and venues in Rome and later on playing various festivals, clubs and squads as a songwriter. In 2009 he released his first CD Bar of Anger, produced by Leave Music and distributed by Universal Music Ltd. In November 2011 he released his second album Supersantos. In 2012 he was awarded best young Italian composer by the Società Italiana degli Autori ed Editori.
www.youtube.com www.alessandromannarino.it www.leavemusic.it www.facebook.com/officialmannarino www.facebook.com/leavemusic